M.R.E.

,

FORESEA / MRE

,

Research

,

SemRev

,

OCEAN DEMO

,

THeoREM

,
Ocean DEMO Access: 2nd Call for Applications
The main objective of Ocean DEMO (Demonstration Programme for Ocean Energy Pilot Farms and Supporting Technologies) is to help North West Europe enterprises working in low carbon technology to accelerate their transition from single prototype to multi-device farms by providing free access to world-leading test centres.
From January 2, 2020 to January 31, 2020 All day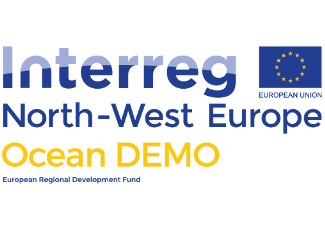 For this purpose, the project consortium, which includes four test sites in the NWE region (specifically in Scotland, the West of Ireland, West of France and the Netherlands), is happy to announce the 2nd Call for Applications for access to test sites to perform tests and validation of low carbon technologies. The applications received will be checked for eligibility, evaluated by a User Selection Board and, if successful, granted aid to access the test site of the users' choice by means of a Voucher.
Who can apply
1. Any enterprise can apply, in whatever form or purpose, whether research centre, third level education institution, company or individual. The applicant must own the technology (or rights to the technology) being tested or validated, and must be ready to start testing their technology in 2019 or 2020;
2. Preference will be given to technologies available for testing in late 2019 or early 2020; please see the Rules and Conditions for a complete definition of eligibility;
How to apply
1. Applicants should first contact the Access Coordinator for general information on the call and for eventual guidance in selecting a test site (see Contacts below);
2. Applicants are then asked to familiarise themselves with the test site they want to access (listed as first choice in the Application Form), by contacting the test site and holding a preliminary discussion on their test plan and objectives. Additional contacts with test sites listed as second or third choices are also recommended.
3. Applicants should read the Application Form and fully understand the information that is being requested. Once all the recommended preparatory steps have been taken and the required information is at hand, applicants should fill out the Application Form by editing the Word document.
4. The completed Application Form should be signed and a PDF version of it sent to
call@oceandemo.eu
. The signed original must also be posted to the Access Coordinator.
All documents, and further information on Ocean DEMO, are available in electronic form on the Ocean DEMO website (
http://oceandemo.eu
). Applicants should become familiar with these documents and, in particular, with the Rules and Conditions before applying to Ocean DEMO.
Deadline for applications
This 2nd Call for Applications is open until the 31st January 2019, at 17:00 UTC.

About Ocean DEMO
Ocean DEMO is a €13m project targeting the installation of ocean energy devices in EU waters.
Its objective is to scale technologies up to multi-machine readiness by providing free access to Europe's world-leading network of test centres and to drive innovation across the ocean energy supply chain.
To boost market uptake and confirm the potential of ocean energy to investors, Ocean DEMO will run a competitive voucher scheme supporting technology development through a combined transnational offering across NWE test infrastructures.
It is funded by the Interreg North West Europe programme, part of the European Regional Development Fund (ERDF).
www.oceandemo.eu
Published on January 16, 2020
Updated on January 16, 2020
For further information:
Victor Kempf, FORESEA Communications Manager
Ocean Energy Europe
v.kempf@oceanenergy.eu
+32 2400 1042

Lisa MacKenzie, Marketing & Communications Officer
EMEC
lisa.mackenzie@emec.org.uk
+44 1856 852207