MRE exhibition
Visit the test facilities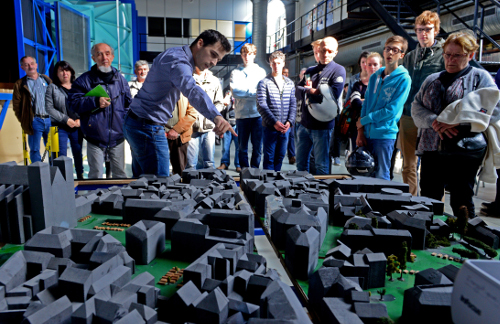 Every year, you can visit the test facilities of the laboratory, within the framework of the "Fête de la Science", during the Centrale Nantes open day. Come to see
Ocean basin
,
Engine test bench
and the
Atmospheric wind tunnel
. You can also meet the researchers and understand their roles.
You can also, since 2020, virtually visit the Centrale Campus and all the test facilities thanks to the ImageInCentrale !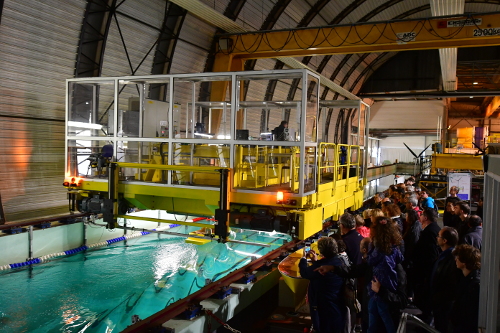 Marine Renewable Energy exhibition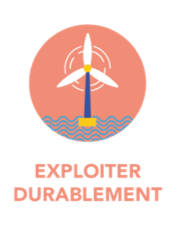 Why floating wind turbines? What are the impacts of MREs on the fauna, flora and the ocean floor? How to recover the energy produced by currents? What is the world resource for wave energy? How to recover the energy produced?
The LHEEA laboratory created an educational exhibition for the general public, high school students and students. The exhibition aims to introduce the general public to the various types of emergent Marine Renewable Energy, to describe how they work as well as the degree of maturity of the technologies involved, while underlining the technological and scientific challenges which have yet to be dealt with.
Exhibition in french. For more details, please contact us
.
The latest actions of scientific mediation at LHEEA
Test facilities visit, within the framework of the "Fête de la Science",

| 2015 to 2022

Intervention in high schools at the request of teachers on the theme 'The potential of renewable energy for the energy transition'.

| 2018 | 2019 | 2021

Mer XXL Exhibition-Space of 1400m2: Creation of an exhibition on MRE, scientific conferences, visit at sea and daily presence of staff to talk with the public

| 2019

Teacher training about "Ocean" | 2019
Centrale Nantes virtual visit ImageInCentrale | 2020

Nuit Blanche des Chercheurs | 2022
Published on March 30, 2017
Updated on July 4, 2023