LHEEA test facilities & Centrale Nantes campus virtual tour
ImageInCentrale is a virtual tour of the Centrale Nantes campus including the LHEEA test facilities.
Take this virtual tour to discover the Centrale Nantes campus in a fun and informative way.

You can therefore visit (virtually) the LHEEA test facilities: engine test benches, wind tunnels, ocean tank and even the offshore test site SEM-REV. Take the tour via 360° pictures, videos, information points...
Access the tour via the following link:
Before you set off, take a quick look at our welcome video and our tour tips further down this page.

A few tips for your virtual tour of the Centrale Nantes Campus: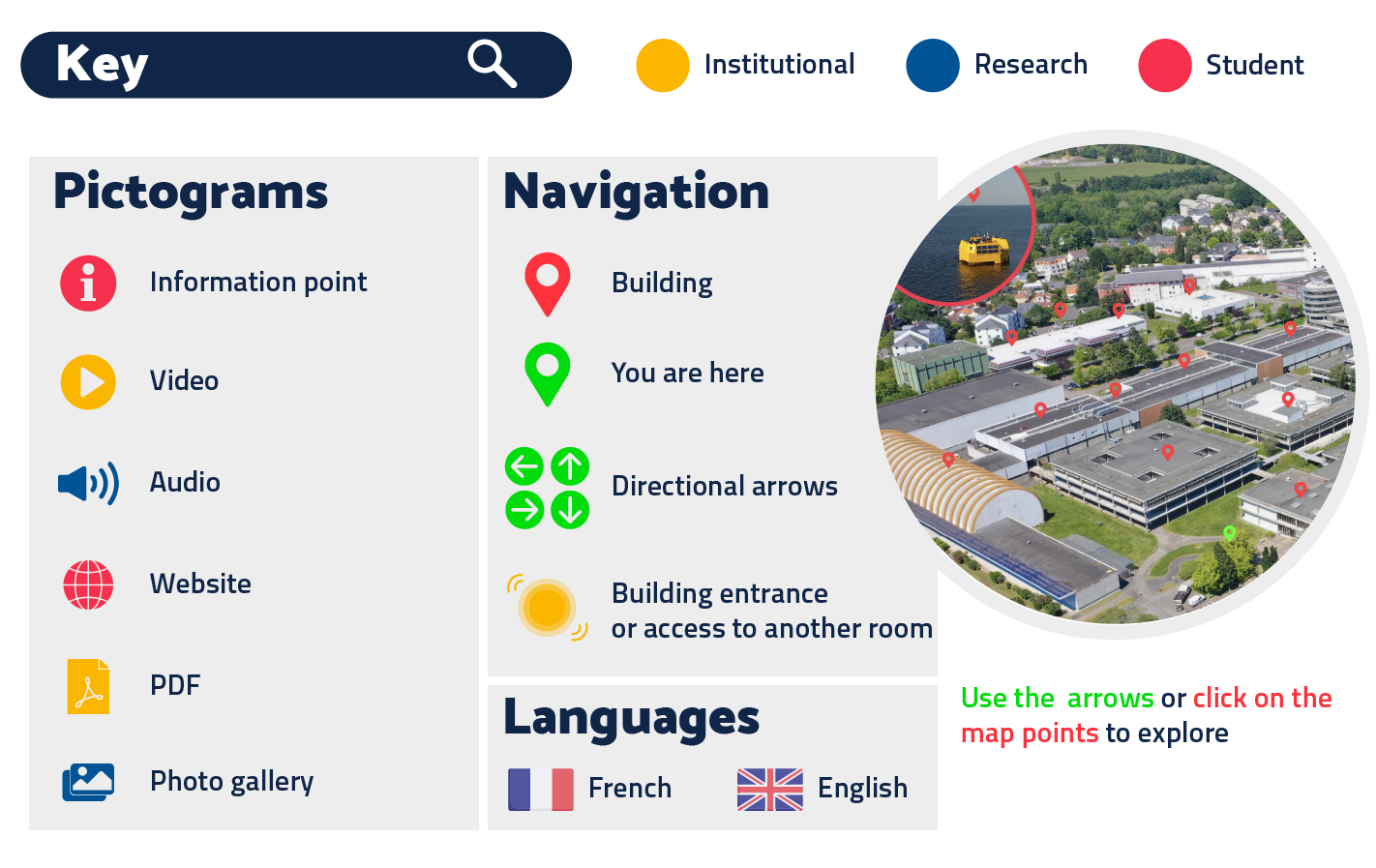 Published on November 4, 2020
Updated on July 4, 2022