Shallow water tank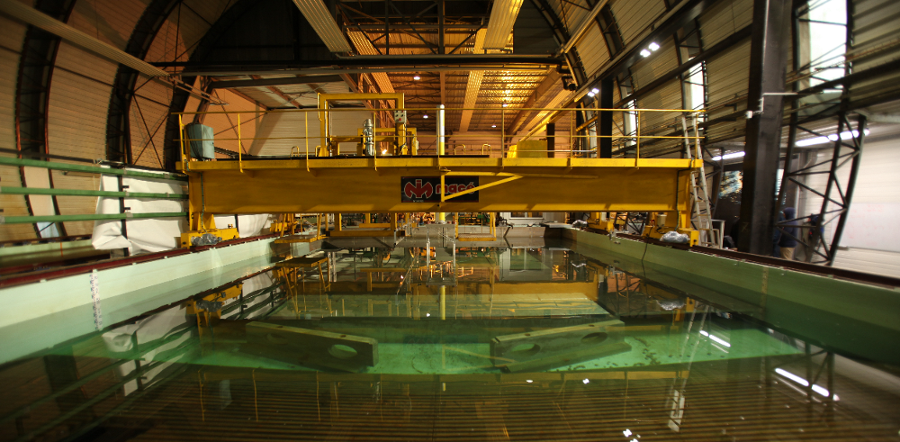 Overview
Dimensions:
20m x 9.5m x 1m
Footbridges:
Two mobile and motorized footbridges overlook the shallow water tank. They are used for the installation of equipment or instruments.
Preparation area:
A large preparation area (10 x 10m) is dedicated to the assembly and the preparation of the tests.
Overhead crane:
The overhead crane covers the central area of the towing tank, as well as the preparation area. It features a 2 ton hoist. The maximum clearance is 6.50m from the ground.
Waves
The tank is equipped with a wave maker (unidirectional waves only). Opposite the wave generator, a passive wave absorber is installed.
Instrumentation
QUALISYS trajectory motion capture system (Aerial and submarine)
Resistive, capacitive and ultrasonic wave sensors
Synchronized HD video system (Air and Underwater)
Acquisition and analysis systems (Matlab, LabVIEW, RTMaps)
Published on March 29, 2017
Updated on January 21, 2021