Engine test benches
The D2SE research group has two 250 kW Horiba dynamic brakes to study the transient behavior of motors. These benches are integrated into test booths equipped with different measuring devices: cylinder pressures, intake and exhaust pressures, temperatures, fuel consumption, etc.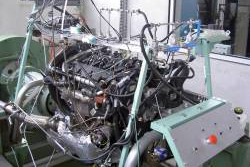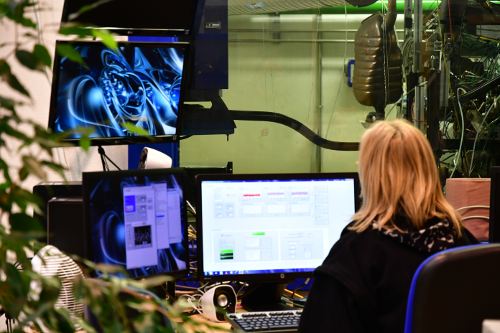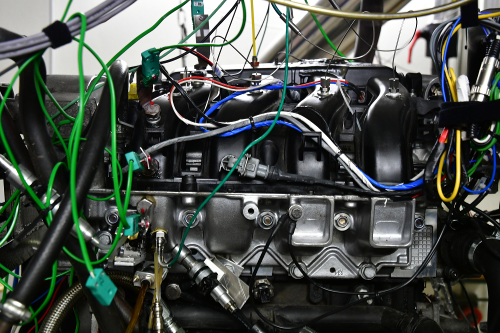 The research group also has 4 eddy current test benches with respective power outputs 130, 130, 150 and 400 kW. The INCA software is used for dialog with calculators and calibration. 3 gas analyzer bays and a smoke meter are available.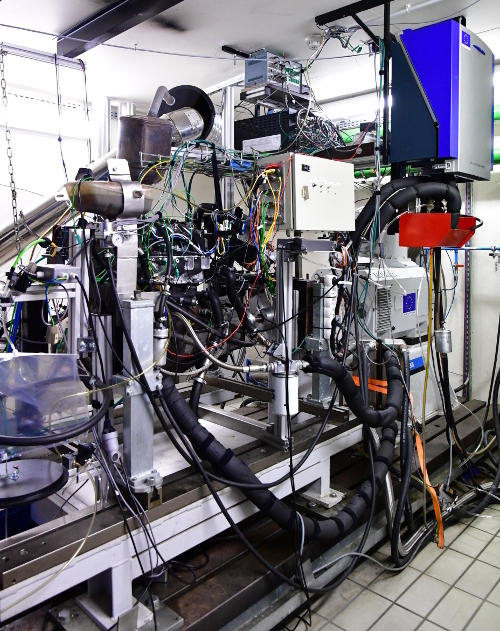 5 engines are currently used:
1.3 liters atmospheric spark-ignition (70 kW);
1.5l turbo, diesel, common rail (75kW, Euro III);
1.5l turbo, diesel, common rail (75kW, Euro IV);
2.0l turbo, diesel, common rail piezo (100kW, Euro IV);
1.6 l, controlled ignition, variable distribution.
Specific montages are developed for various research projects.
Published on March 28, 2017
Updated on January 22, 2021
RESEARCH GROUP IN CHARGE OF ENGINE AND VEHICLE TEST BENCHES