Scientific vocation and objectives
Mixed research unit Centrale Nantes/CNRS(UMR 6598)
The LHEEA is tasked with both advancing theoretical knowledge and resolving concrete problems around four scientific themes:
free-surface hydrodynamics,
fluid-structure interactions,
dynamics of the atmosphere,
systems approach for ground and marine propulsion systems.
Respond to strong societal and technological issues
Performance of Marine Renewable Energies (MRE) systems (offshore wind, floating offshore wind turbines, tidal, wave energy...)
Safety of both people and equipment involved in marine activities
Reduction of polluting emissions associated with ground and maritime transport
Quality of the urban atmosphere
The LHEEA tackles its research problems by implementing a combination of approaches: numerical simulation (development and use of modeling software, especially in Computational Fluid Dynamics-CFD), experiments at model scale (engine test benches, ocean and wave tanks, atmospheric wind tunnels) and in-situ experiments (SEM-REV, offshore sea test site).
OCEAN TANKS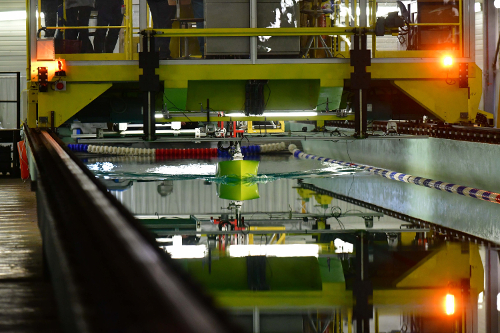 Experiments carried out in the ocean basins allow different structures to be tested in their environment of use - river or sea. The structures studied range from fishing vessels, to ships, to equipment linked to marine renewable energies such as wind turbines, floating turbines, tidal turbines or wave power systems.
SEM-REV, Offshore test site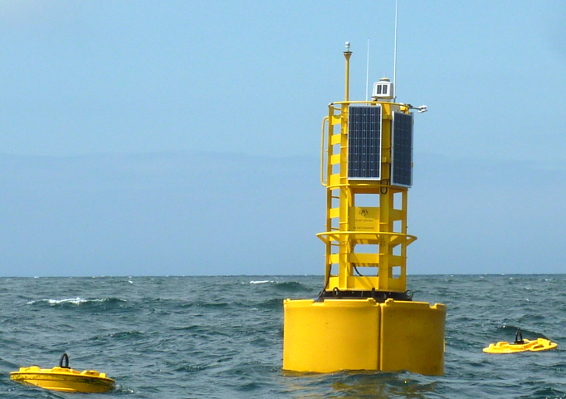 SEM-REV is the first European site for multi-technology offshore testing that is connected to the grid. It has all the equipment - offshore and on land - to develop, test and improve energy recovery systems (mainly from wind and wave sources). It will play a decisive role in meeting the challenge of Marine Renewable Energy development in France. It is operated by Centrale Nantes, with the aim of helping industrialists develop new energy production capacities.
ENGINE AND VEHICLE TEST BENCHES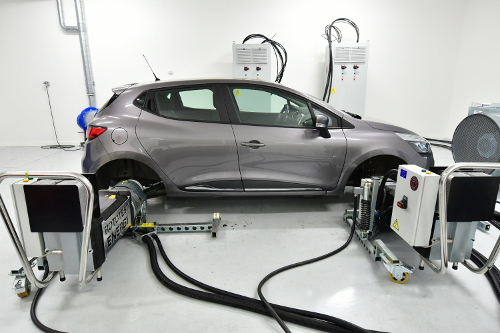 The TSM group research Nantes has three means of engine testing, used both in academic research and for contractual applications.
WIND TUNNELS
Experiments relating to quality of life issues, such as comfort, air quality and climatology or local meteorology, are carried out in the atmospheric wind tunnel.The aerodynamic wind tunnel participates in innovations in the field of Marine Renewable Energies. This closed-circuit wind tunnel is dedicated to the development of "intelligent" wind turbine blades.
Organization
The LHEEA now has a team of 145 people, 66 are permanent (researchers, technicians and administrators, Centrale Nantes or C.N.R.S.), 29 contract researchers and 50 doctoral and post-doctoral students.
Published on July 11, 2018
Updated on March 19, 2019
Director:
LHEEA'S History