Scientific vocation and objectives
Mixed research unit of Centrale Nantes/CNRS (UMR6598)
The LHEEA is tasked with both
advancing theoretical knowledge and resolving concrete problems
around 4 scientific themes:
free surface hydrodynamics

fluid-structure interactions
dynamics of the atmosphere
system approach for ground and marine propellents
Responding to pressing

societal and technological issues
Development of Marine Renewable Energies (MRE) (offshore wind, floating windturbines, tidal energy, wave energy, etc)
Safety of both people and equipment involved in marine activities
Reduction of polluting emissions associated with ground and marine transport
Quality of the urban atmosphere...
The LHEEA tackles its research problems by implementing a combination of approaches: numerical simulation (development and use of modeling software, especially in Computational Fluid Dynamics-CFD), experiments at model scale (engine test bench, basins, atmospheric wind tunnels) and experiments in natural sites (SEM-REV, open sea test site).
OCEAN TANK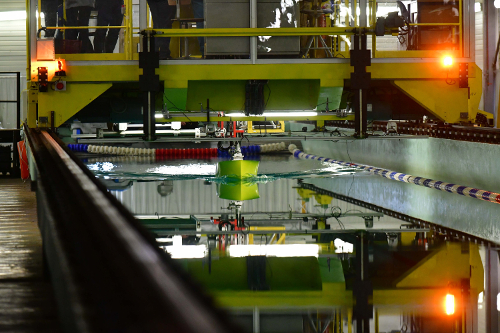 The experiments conducted in the Centrale Nantes Ocean Tank can test a lot of equipment in their use environment - river or sea. The structures studied are fishing vessels, ships and also equipment related to marine renewable energy such as wind turbines, floating turbines, tidal turbines or wave power systems.
SEM-REV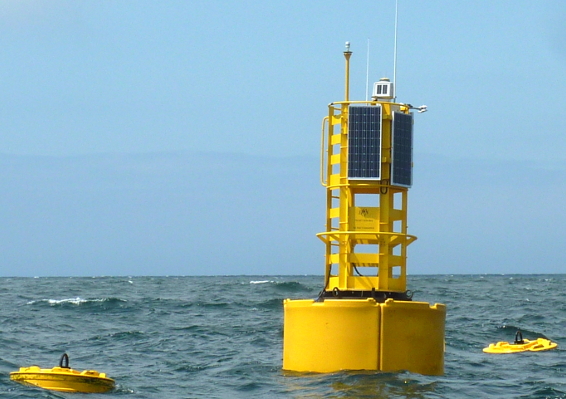 SEM-REV is a fully fitted wave energy test facility of Centrale Nantes intended to test and improve the efficiency of Wave Energy Converters (WECs) at an early stage of development. This test facility is aimed helping the marine renewable energies sector grow in France and Europe.
ENGINE AND VEHICLE TEST BENCHES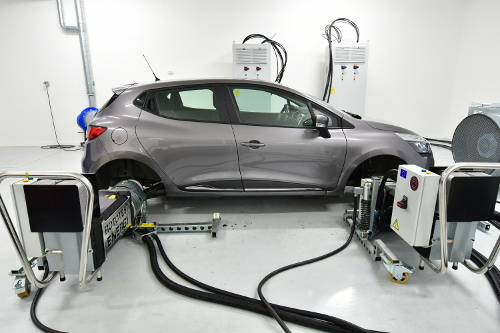 The engine test benches, engine organs test benches and vehicle test benches are used in both academic research as part of PhD research, but also through contractual applications.
WIND TUNNELS
Experiments relating to quality of life issues, such as comfort, air quality and climatology or local meteorology, are carried out in the atmospheric wind tunnel. The aerodynamic wind tunnel participates in innovation in the field of Marine Renewable Energies. This closed-circuit wind tunnel is dedicated to the development of "intelligent" wind turbine blades.
Organization
The LHEEA has today a team of 146 people, including 60 permanent staff (researchers, technicians and administrative staff, Centrale Nantes or C.N.R.S.), 26 contract researchers and 60 PhD and post-doc students.


Published on March 21, 2017
Updated on December 14, 2017