SEMREV+ Projects and partnerships
Ongoing collaborative projects
GRRIP : Responsible Research and Innovation (RRI) (2018-2022)
Coordinator: University College Cork
Funder: European Union
Partners : Dublin City University, National Maritime College of Ireland, Swansea University, De Montfort University, Centrale Nantes, UNESCO, Wavec Offshore Renewables, PLOCAN, Consiglio Nazionale delle Ricerche, Hochschule Rhein-Waal, Stichting Katholieke Universitet

GRRIP aims to promote and take account of research and responsible innovation by participating research operators and funders. Centrale Nantes and the LHEEA's involvement in this project will take place within the framework of the IUML (Institut Universitaire Mer et Littoral) of which Centrale Nantes is a member. The idea is to use the budget to develop an interdisciplinary call for projects - in collaboration with the private sector, local politicians and civil society - involving the sea; and to select and evaluate research projects which take significant account of the RRI approach.


VAMOS (2019-2022)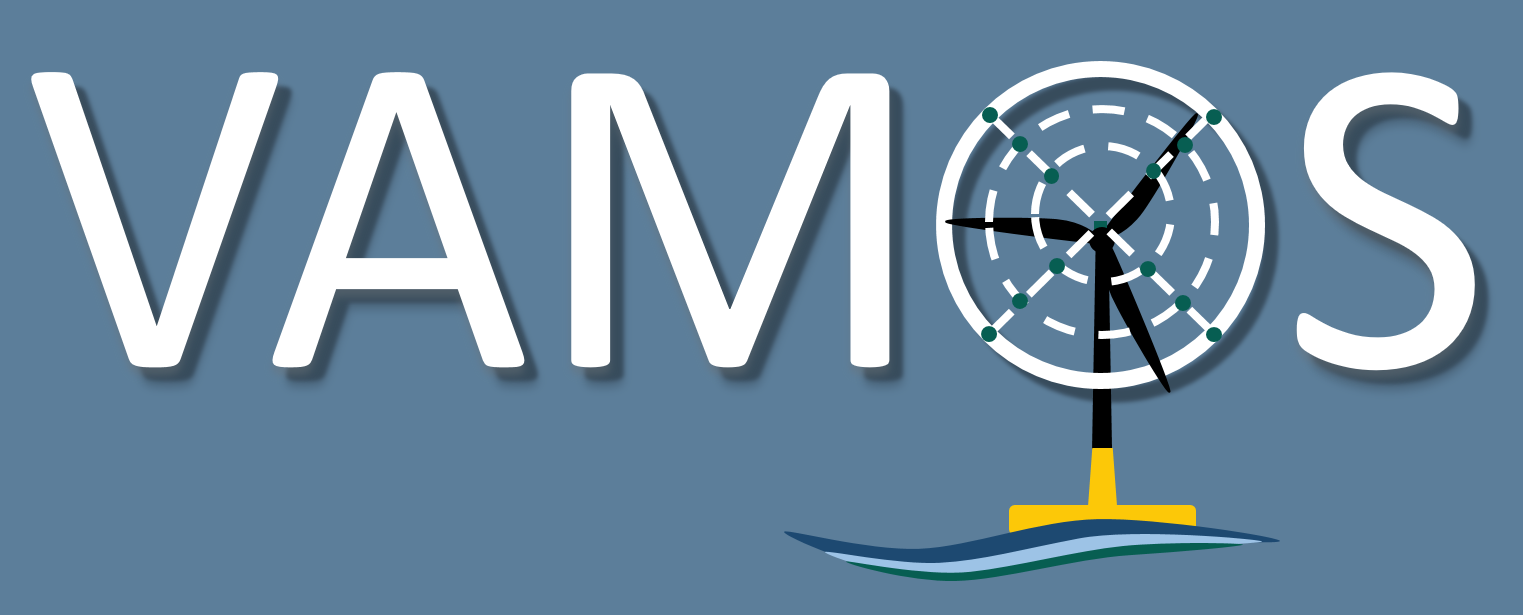 Coordinator:
Stuttgart Wind Energy (SWE)
Partners:
LHEEA, l'Institut pour la dynamique des fluides et la théorie des navires de l'Université technologique de Hambourg (TUHH), Sowento GmbH, et GL Garrad Hassan Deutschland GmbH, UL International GmbH et Ideol, en tant que partenaires associés.
A good understanding of floating offshore wind turbines is essential to decrease the uncertainties and risks – and thus the costs – of this very promising technology. The project "Validation, Measurement and Optimization of Floating Wind Energy" (VAMOS) addresses this challenge with a large-scale measurement campaign and a validation study. The knowledge gained will be used directly for the design of an improved turbine controller to enhance the dynamic behavior and reduce loads. In the long term, this will allow for lighter weight and cheaper turbine designs.
Floateole (2017-2021)
Coordinator:
Centrale Nantes/LHEEA
Funder:
WEAMEC/Région Pays de la Loire
Partners:
D-ICE/Idéol
FLOATEOLE project illustrates the objective of the research lab in Hydrodynamics, Energetics and Atmospheric Environment (LHEEA) to contribute, through a multidisciplinary approach, to the optimization of floating wind turbines operation by studying the consequences of the wave/wind/structure coupling on the performance and durability of the wind energy converters subjected to harsh and non-deterministic operating conditions.
The goal of the project is to combine wind tunnel and full-scale offshore experiments in order to characterize the wave influence on the aerodynamic behavior of the floating wind turbines and on their wake development.
Website
Industrial projects and expertises for:
INNOSEA, SOLIDEO Ingénierie, NREL, IFPEN, SATT Ouest Valorisation, Abengoa, Waves Ruiz, France Energies Marines, Alstom Hydro, EDF R&D, SBM, Corpower, Bosch Rexroth, Cabinet Merlin, Naval Group, SENER…
ON THE OFFSHORE TEST SITE SEM-REV
FLOAWER (2019-2023)
Coordinator:
Centrale Nantes
Partners:
Politecnico di Milano (PoliMI) (Italie), Carl von Ossietzky University of Oldenburg (UOLD) (Allemagne), University of Stuttgart (SWE) (Allemagne), le CNRS (France), University College Cork (UCC) (Irelande), Norwegian University of Science and Technology (NTNU) (Norvège), Technical University of Denmark (Danemark), WavEC Offshore Renewables (Portugal)et University of Rostock (UROS) (Allemagne).
FLOAting Wind Energy netwoRk (FLOAWER) is an Innovative Training Network (ITN), a European project that brings together leading academics and industry leaders in the offshore wind industry, and floating wind turbines in particular. Its goal is to strengthen the leadership and competitiveness of this industry in Europe.
Project website:
https://www.floawer-h2020.eu/
WAKEFUL (2019-2022)
Coordinator: Centrale Nantes/LHEEA
Funding: WEAMEC/Région Pays de la Loire
Partners: the University of Stuttgart, IDEOL

The WAKEFUL project aims at studying the far-wake of a floating offshore wind turbine (FOWT) at full scale in real met-ocean conditions. The project takes benefit of a joint LiDAR experiment within VAMOS project gathering the University of Stuttgart, IDEOL and the LHEEA lab (Centrale Nantes – CNRS) around the characterization of the power curve, the close and the far wake of a floating wind turbine installed at the sea test site SEM-REV.


Disturb - ANR Défi des autres savoirs (2017-2021)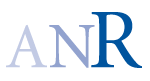 Partners:
LPS (ENS), LHEEA (Centrale Nantes), MSC (Paris-Diderot), SPEC (CEA)



Properties of large scales in hydrodynamic turbulence and wave turbulence (large scales are defined as scales larger than the forcing scale) : observation of flux towards large scales, thermalisation or inverse cascade
Website
INTERREG North-West Europe/MARINE ENERGY ALLIANCE (2018-2022)
Funder:
Union Européenne
Coordinator:
Ducth Marine Energy Centre
Partners:
Centrale Nantes, EMEC, MaREI, MARIN, Exceedence, INNOSEA, Edinburg University, Navingo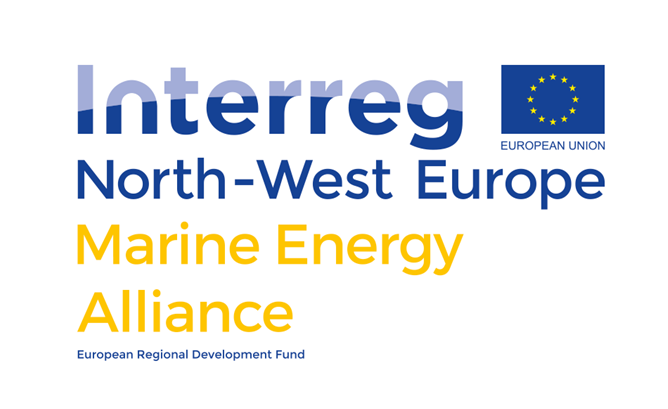 The MARINE ENERGY ALLIANCE four-year project will combine marine energy expertise of eight project partners who will jointly work to progress the maturity level of 40 small and medium sized enterprises (SMEs) in the North-West Europe region. The partners will deliver a suite of integrated technical and commercial services, tailored to the needs of each SME supported in the project, with the aim of reducing risks that could arise in the subsequent demonstration phase. Together, the project partners coming from the Netherlands, UK, France and Ireland will develop and pilot an integrated service portfolio ready for roll-out after the project lifetime.
Recent collaborative projects
Softwind (2017-2020)
Coordinator:
Centrale Nantes/LHEEA
Funder:
WEAMEC/Région Pays de la Loire
Partners :
D-ICE/LS2N
The SOFTWIND project will contribute to a better understanding of the behavior of floating wind turbine and especially of the influence of the turbine control on the overall dynamics. It will provide a robust and accurate validation tool that will help both developers and researchers to accelerate their developments, and mose specially with regard to the optimization of the compromises between stability, aging of the structure, and electrical production.
Website
S3 (2017-2020)
Funder: ADEME
Coordinator: SBM Offshore
Partners: Centrale Nantes, IFPEN
In the S3 project, the EMO group explores a new concept for deterministic wave prediction for control and optimization of energy production of wave energy converters. The method consists in measuring the horizontal velocity profile in the water column. This measurement is used as the wavemaker boundary condition in the HOS_NWT code. Then, wave prediction is achieved by running the HOS_NWT code.
ANR ASTRID/PREDEMONAV (2016–2019)
Coordinator:
Centrale Nantes/LHEEA;
Partners:
MIO, Sirenha, DGA-TH
Several scientists from
LHEEA lab
(Centrale Nantes - CNRS UMR),
MIO lab
(Aix-Marseille Université, Université de Toulon, CNRS, IRD UMR),
SIREHNA
(Naval Group) and
DGA
have been working together since January 2016 on the collaborative project Predemo-Nav. This project is developing the tools and sensors able to build up a prediction system for the real-time motion of ships at sea. The developments range from remote measurements of incident waves, their propagation in space and time, to the evaluation of responses for various ships in those conditions. Researchers from LHEEA lab at Centrale Nantes has conduct an experimental campaign in the Ocean Engineering tank. The experimental setup aims at simulating remote measurements of wave in order to provide an experimental database for the tests and validations of several numerical models designed to predict wave evolution in real time.
More info about the test and the project
FUI/OPTIROUTE (2016–2019)
Coordinator: Hydrocéan
Partners: Adrena, Bureau Veritas, CMA CGM, STX France Solutions, Centrale Nantes/LHEEA, ENSM, Ifremer
H2020/Oceanet (2013-2017): European network of PhD training in wind energy at sea and wave energy
Coordinator:
WavEC Offshore Renewables
Partners:
IST , Uppsala Universitet, MARIN, UCC, The University of Exeter, Fraunhofer, ECN/LHEEA, Tecnalia
Website
IA/IRT Jules Verne/SimAvHy (2012-2017)
Coordinator:
Centrale Nantes/LHEEA(H2I)
Partners:
IRT JV, ECN/LHEEA
SATT Ouest Valorisation/TURBHO (2015-2016)
Coordinator:
Centrale Nantes/LHEEA
Maturation of an innovative system for generating wave and current in wave tanks tank with axial flow pumps.
IA/IRT JV, HYSMAR (2012-2015)
Coordinator: HYDROCEAN (check)
Partners: IRT JV, ALSTOM, Bureau Veritas, Naval Group, HYDROCEAN, STW, Centrale Nantes/LHEEA
ANR MN2011/MONACOREV (2012-2015)
Coordinator: Centrale Nantes/LHEEA
Partners: Hydrocéan, LHSV, EDF R&D
Methods and numerical tools for the numerical simulation of the dynamic response and impacts of wave energy systems isolated and in farms.
FARWIND (2017-2020)
Funder:
ADEME, Région Pays de la Loire, WEAMEC
Coordinator:
Centrale Nantes
Partners:
Université de Nantes
The FARWIND projet explores the feasibility of converting the far-offshore wind energy resource into renewable fuel production. This concept relies on a radically new technology: the energy ship. The energy ship is a ship propelled by wind sails that produce electricity using water turbines attached underneath their hull. The electricity is converted into an energy vector (e.g. hydrogen), stored on-board, and then brought to the consumers.
In practice, the energy ships could be deployed in fleets. They would be escorted by a dedicated tanker which would collect the produced energy, but would also act as a surveillance, control and service vessel.
Our research includes the development of numerical and physical models for the investigation, optimization and validation of the energy and economic performance of this new concept.
The FARWIND project was awarded at the 2018 edition of the "Trophées de l'Innovation Océan."
IA/Labex MER (2011 – 2019)
Coordinator: UBO
Partners: AMURE, GEOMER, LBCM, LM2E, LDO, LEMAR, LOPS, DYNECO, GM, LEP, RDT, GEOLITTOMER, Centrale Nantes/LHEEA
Network of academic labs. Its objective is to combine the best researchers in marine sciences and marine technologies to strengthen the knowledge and the understanding of the ocean space behaviour in the particular context of climate change.
Website
WEAMEC/FRyDoM (2016-2018)
Coordinator: Centrale Nantes/LHEEA
Funder: WEAMEC/Région Pays de la Loire/Nantes Métropole
Partners: D-ICE/LS2N/SEM-REV
Develop an open source framework for the modelling and the numerical simulation of complex floating offshore systems and marine operations.
Site web
Région Pays de la Loire/SEASTORAGE (2014-2017)
Coordinateur : CEA Tech
Partenaires: Centrale Nantes/LHEEA
Sizing and optimization of energy storage systems in a wave energy farm for its integration to the electricity grid.
ANR BLANC2012/TURBULON (2012–2016)
Coordinator: MSC
Partners: GIT, LPS, Centrale Nantes/LHEEA
Website
FP7/MARINA Platform (2010 – 2014)
Coordinator: Acciona
Partners: NTNU, Statoil, Edinburgh University, UCC, DTU, DONG Energy, Fraunhofer, CWC, 1-Tech, Technip, Centrale Nantes/LHEEA, Tecnalia, University of Algarve, Progeco, NKUA.
Design and numerical and experimental analysis of hybrid wind and wave energy platforms.
Videos of experiments carried out during the MARINA project: Vidéo1 / Vidéo 2
ANR PROGELEC2011/QUALIPHE (2012-2015)
Coordinator: SATIE
Partners: IRCCyN, Centrale Nantes/LHEEA, SYDEV
Website
Published on March 27, 2017
Updated on April 7, 2021